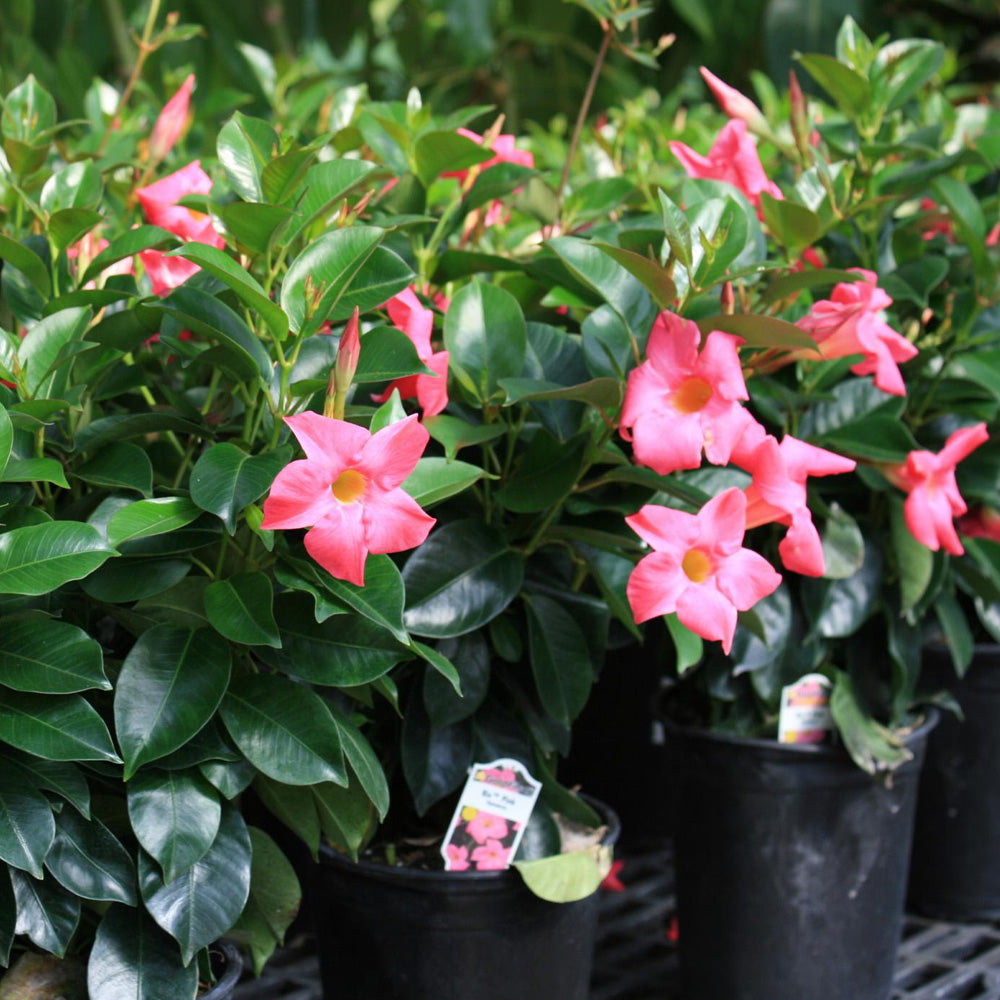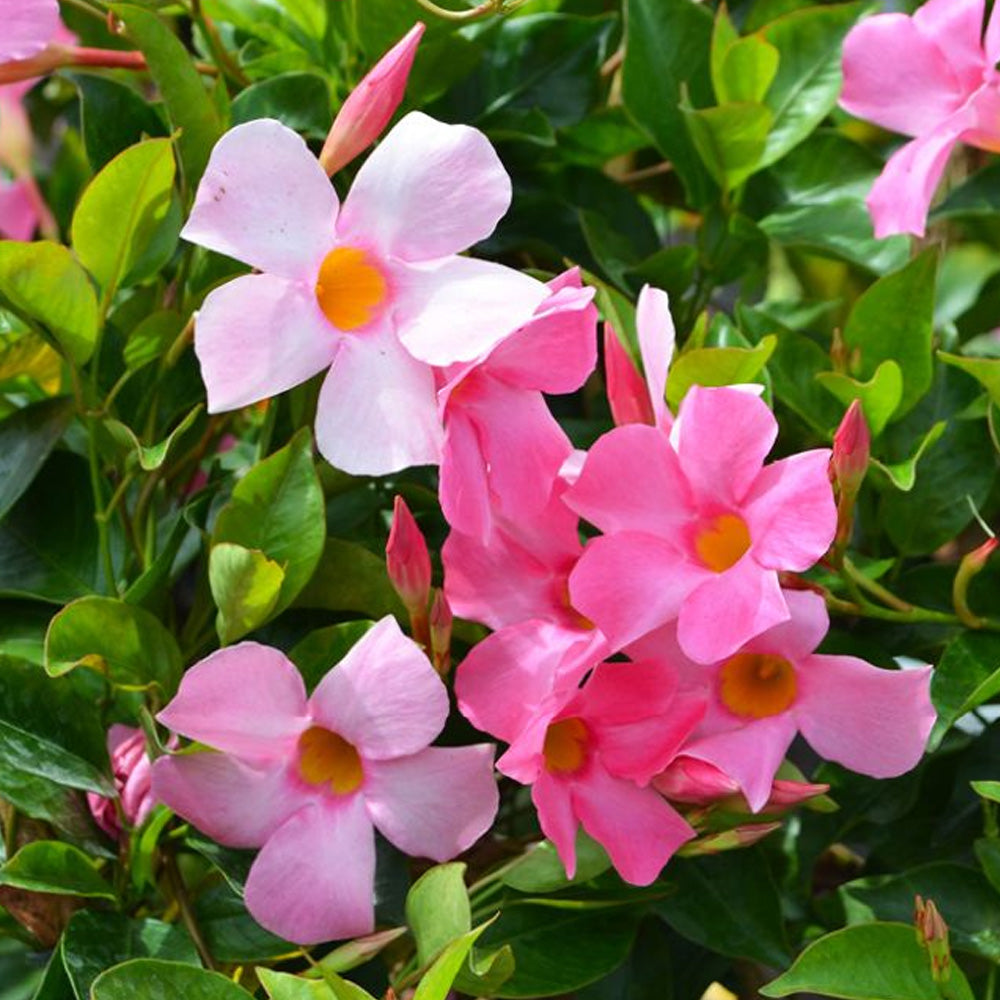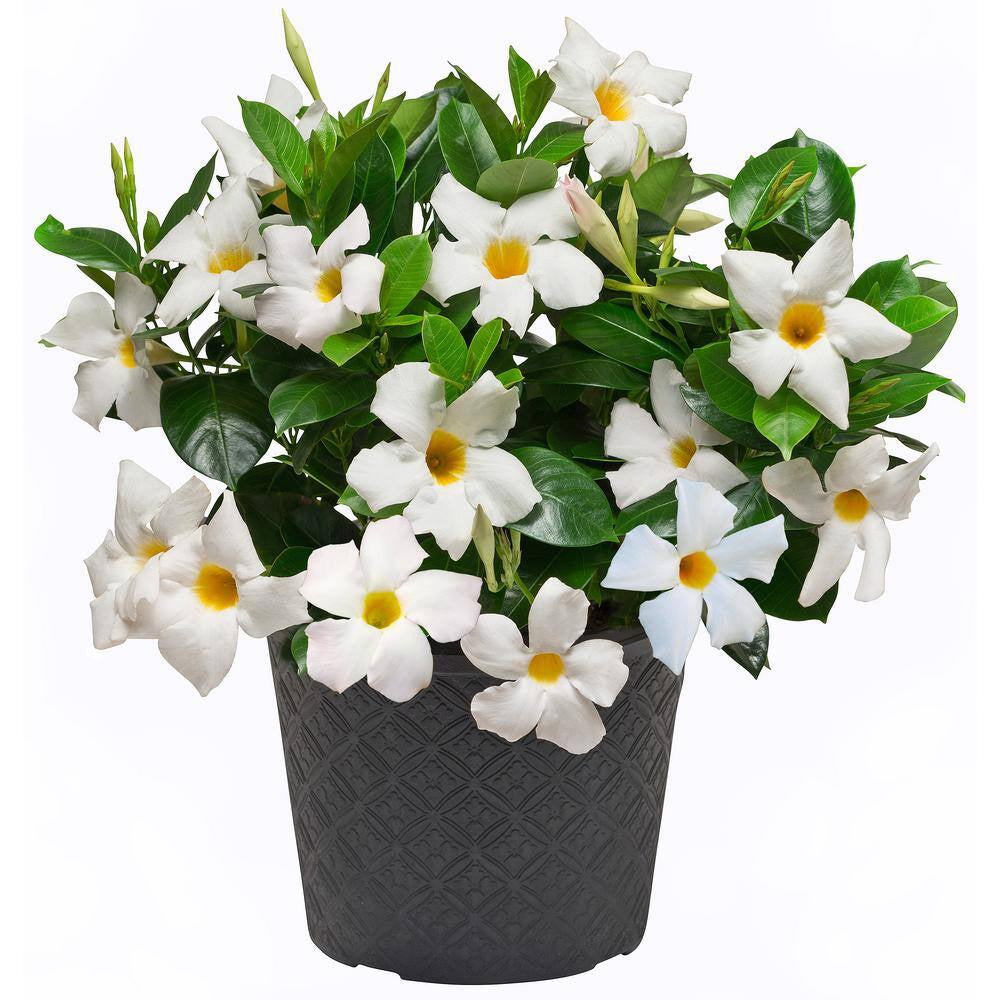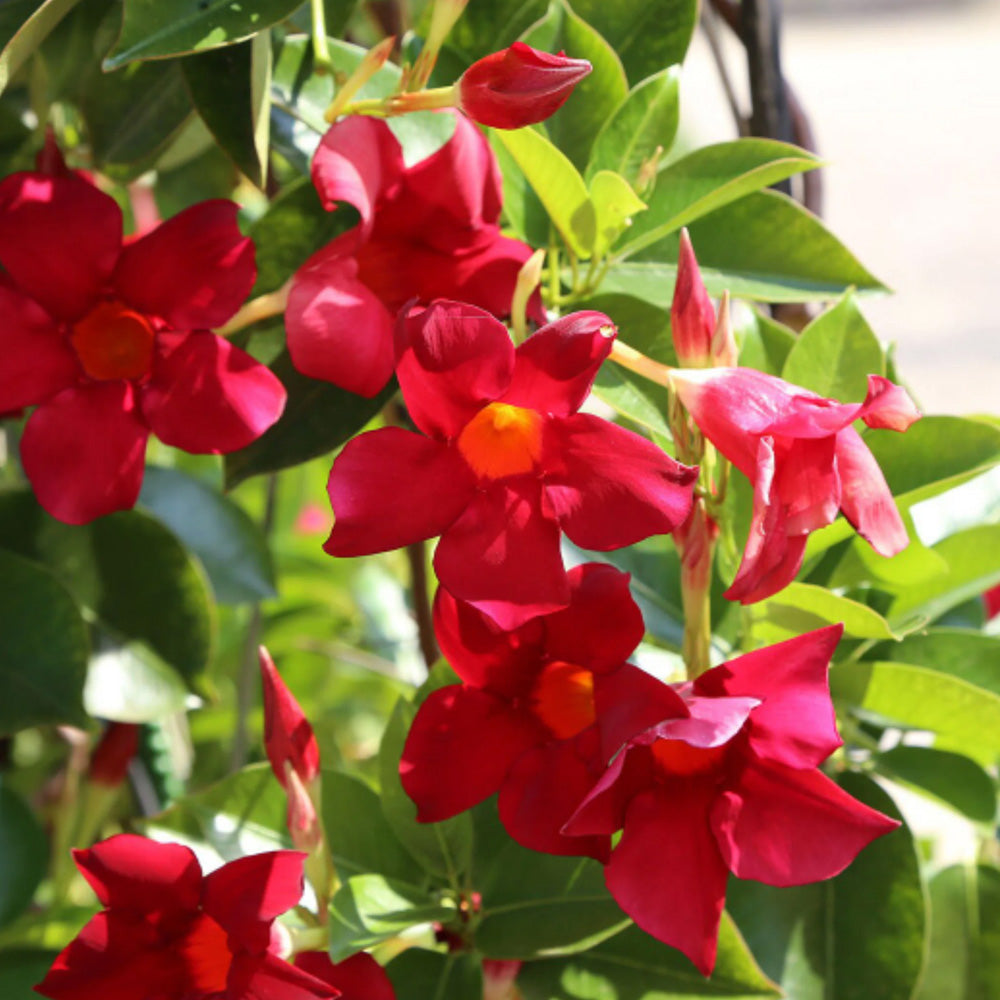 Trop, Dipladenia #1
Regular price
Sale price
$22.95
Dipladenia
Mandevilla spp.
Dipladenia is a charming and vibrant flowering plant known for its profusion of colorful trumpet-shaped flowers. Native to tropical regions, Dipladenia is closely related to Mandevilla and is cherished for its ability to bloom prolifically in warm climates. Its glossy, dark green leaves provide an elegant backdrop for the striking flowers, which can come in shades of pink, red, and white. Often used in hanging baskets, containers, or as climbing vines, Dipladenia adds a touch of tropical beauty to gardens, patios, and indoor spaces. Its low-maintenance nature and captivating blooms make it a popular choice among gardeners and plant enthusiasts aiming to infuse their surroundings with splashes of vivid color and natural grace.
Annuals are only available for in-store purchase at this time.
Please come down and check out these beauties in person!
DELIVERY POLICY
IN-STORE PICK-UP ONLY
We do not provide shipping or delivery options for our regular product selection.
Minimum order of $200 is required for eMulch services. A $25 bulk delivery fee will also be added at checkout.
Guarantee safe & secure checkout